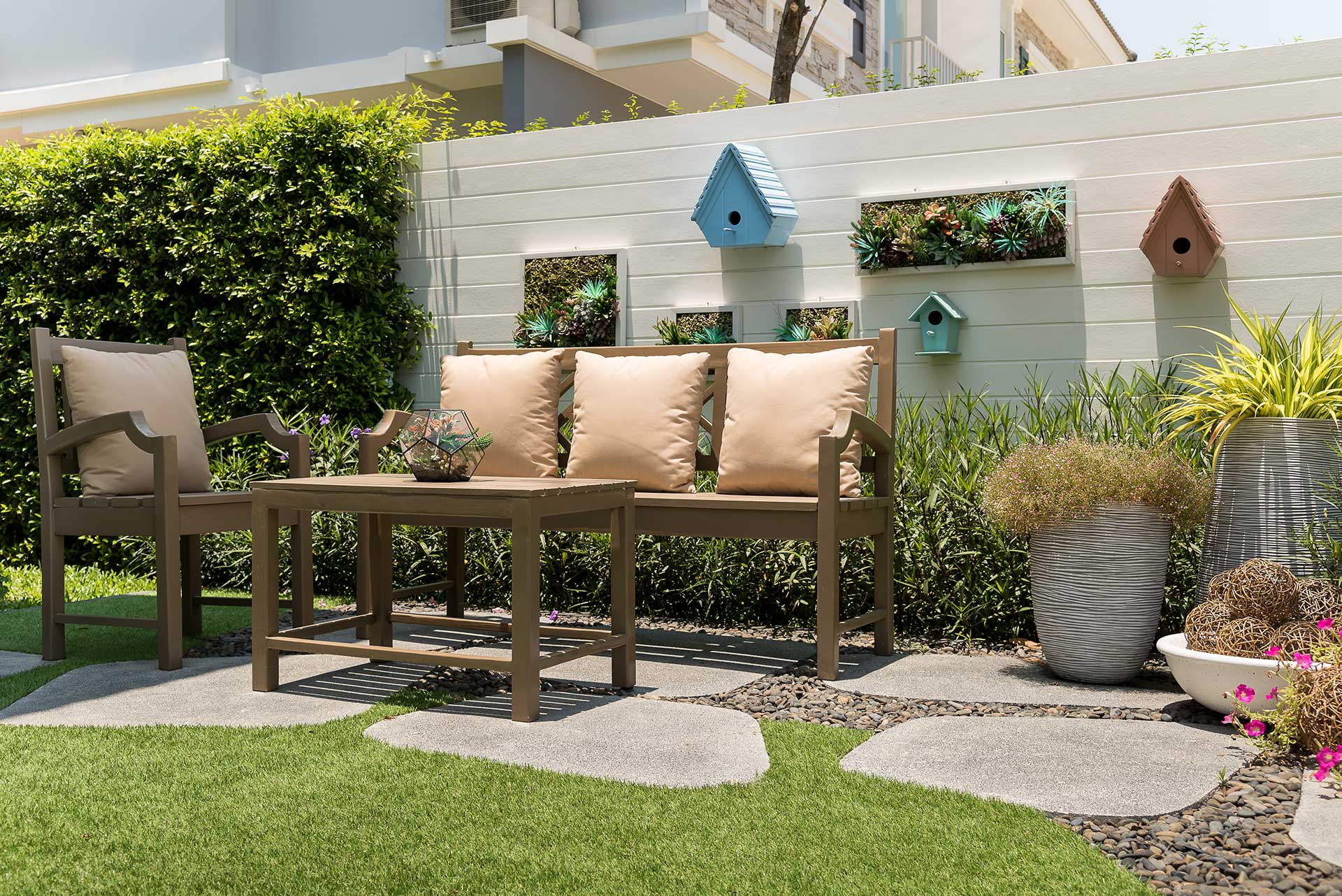 17/06/2021 0 Comments
How to Make the Most of Your Small City Garden
As a company of Dublin landscapers, the Golden Grave Landscapes team has worked on countless small city gardens over the years, designing functional and beautiful spaces that work to help our clients make the most of their outdoor space. When faced with a small city garden it can be difficult to know what to do. Planting too much can reduce the space significantly, while putting too little in the space can make it feel bare and lifeless. If you've been stressing about how to make the most of your small city garden to maximise its potential, you're in the right place. Here, our team of landscapers in Dublin will explain the key things to consider before revamping your city garden.
Consider Your Garden's Function
Before buying any furniture or planting anything in your garden, the most important thing to decide on is what the function of your garden is. Do you want a tranquil space to relax outside with a coffee each morning? Would you rather a wild garden that attracts bees and other interesting wildlife? Are your kids asking for a green space where they can play outside safely? No two clients of our Dublin landscaping service ever have the exact same requirements, so before any landscaping project it's important to understand your specifications. By writing a detailed list of the things you want to use your garden for, you will gain better clarity and understanding of the best steps to take in order to achieve this during your landscaping project. Even if you're attempting to transform your garden alone, ensuring you understand exactly what you want is a must to help  complete a successful landscaping project.
Install a Patio
There is a common misconception that patios only suit large gardens. This couldn't be further from the truth! Here at Golden Grove Landscapes, we offer full installation services on a range of patios including smaller models, creating multi-level patios that function to create light, space, and beauty in any small city garden. If your main goal with revamping your space is to host get-togethers, a patio offers a comfortable, aesthetically pleasing, and low-maintenance option for all your friends and family to enjoy. From initial plans and paving to final patio installation services, our team of expert Dublin landscapers can look after the project from start to finish, ensuring that your patio is built to exact specifications and requirements.
Consider Landscaping Design
One of the most important things to consider when deciding to revamp your garden is how all elements of your garden will be organised. From plants, trees, and shrubs to garden furniture, flower beds, and paving, a new garden can include many different elements, and ensuring that they are organised correctly is vital to ensure your space doesn't look messy or cluttered. The team at Golden Grove Landscapes provides quality Dublin landscape design for clients across the county, carefully mapping out plans for even the smallest city gardens. By recommending specific foliage, furniture, and garden ornaments to suit your individual requirements, you can achieve the garden of your dreams without having to compromise on any features- even if you only have a small space to work with!
Choose Smaller Plants
While freshly planted trees, bushes, and hedges always look amazing, when left unmaintained they can grow wild and take up plenty of space. With this in mind, it's important to be mindful of what you plant in your small city garden. Plants like Ivy and bamboo may look beautiful, but they can take over very quickly and completely decrease the feeling of space in an already-small garden. Here at Golden Grove Landscapes, our team of Dublin landscapers are pros when it comes to choosing smaller, more easily maintained plants suitable for small gardens. As well as offering full plans and planting services, Golden Grove Landscapes provides Dublin garden maintenance services at great prices, meaning that we can keep your garden looking great for longer. By carefully considering all choices made before your Dublin landscaping service and hiring the help of a professional service, you're one step further to achieving the garden of your dreams.
Feed